Previous Post...

Lunch at Betong, Thailand (Business Trip 1)



Second day, everybody woke up so early and went out to hunt the food, you know why we could wake up so early? haha... it is because Thailand time is 1 hour delays with our local time, means when KL 8.30 am then Thailand is only 7.30am.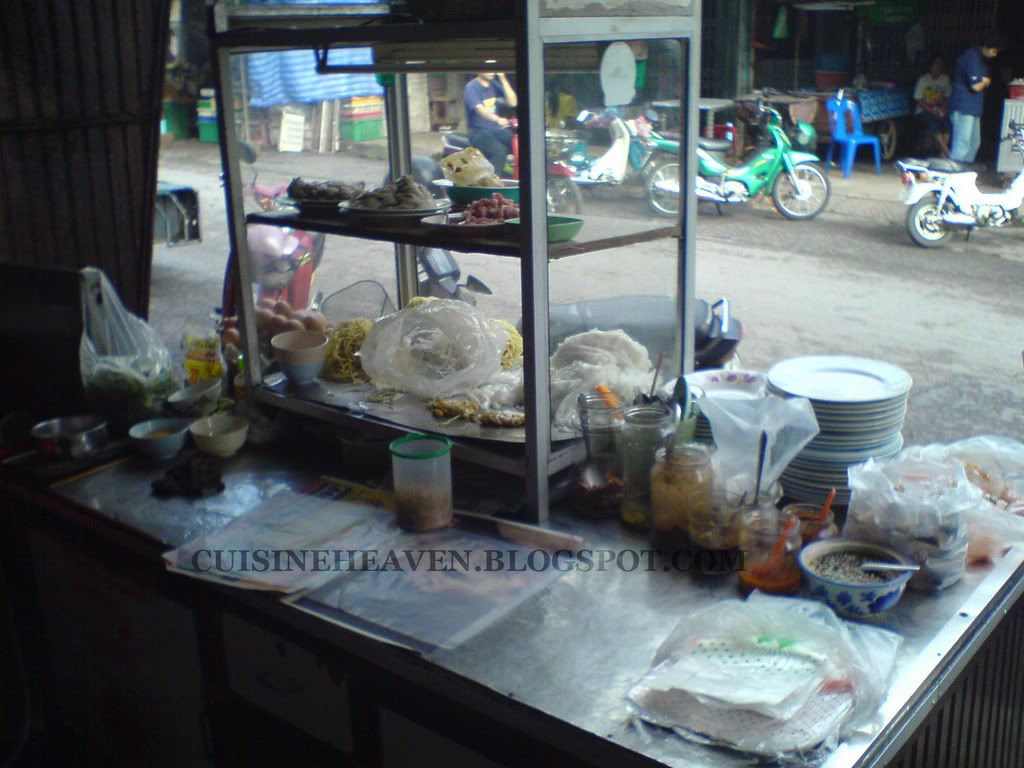 Walking along the street and we met this stall, we tempted by their special Kua Tiu inside the mirror. Never see this kind of Kua Tiu in KL, craving to try for it.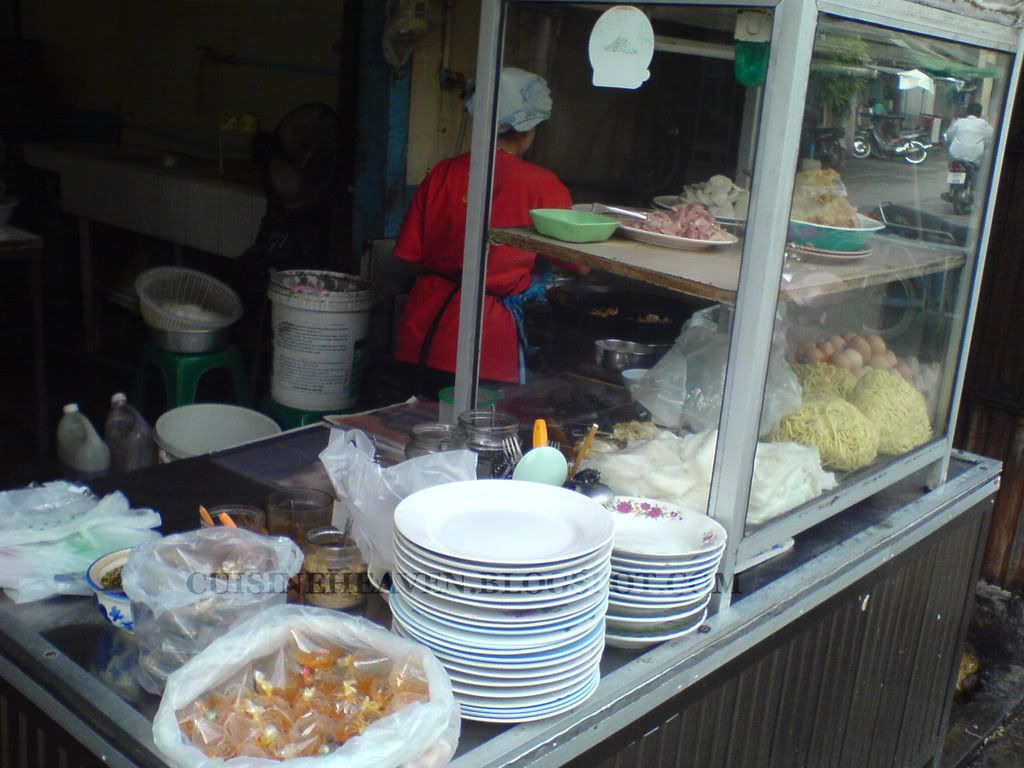 Feel satisfaction to the stall and ingredients because there are so clean and tidy arranged. 1 thing that make me very curious, no housefly in the Betong!

I still not yet find out the answer. Anyone that went there before knows the answer?

The Kua Tiu is so smooth and the size is different compare with our local Kua Tiu. Very important! It is oiless.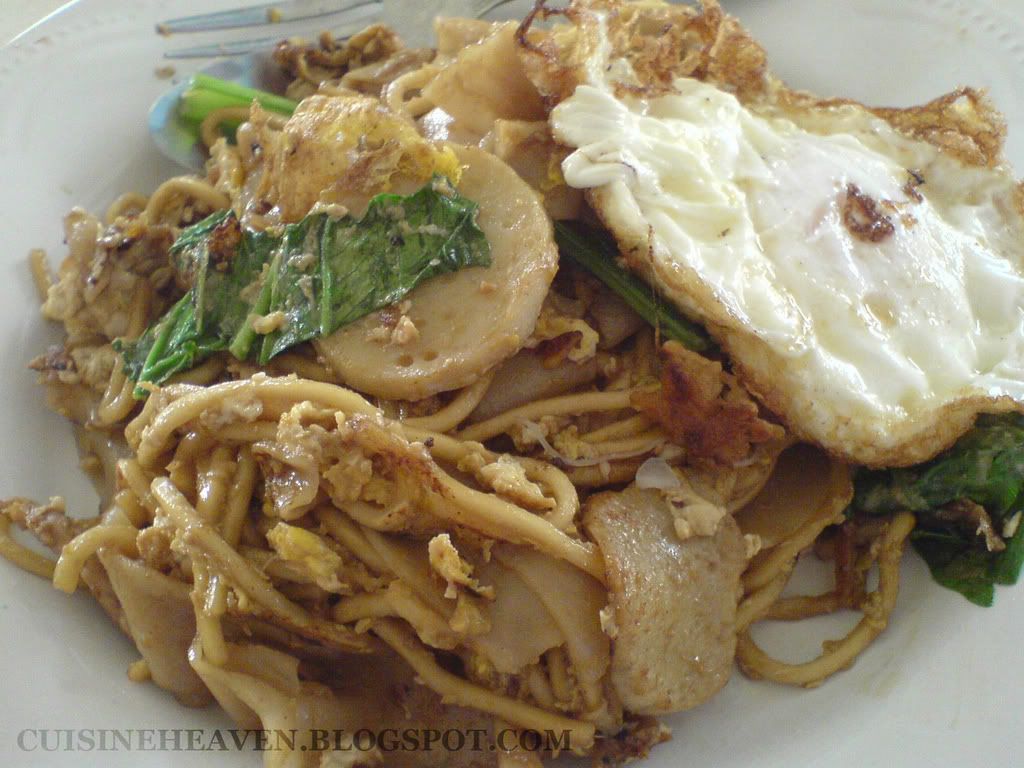 Fried Kua Tiu Mee


We special ask the auntie to add poached egg for us, the fried Kua Tiu Mee very tasty! Obviously good for health because not much oil used.

The poached egg also met my standard, the yolk is half-cooked and the Fried Kua Tiu Mee served with fish cake, egg, prawn, squid and also vegetable. Priced at
RM3.50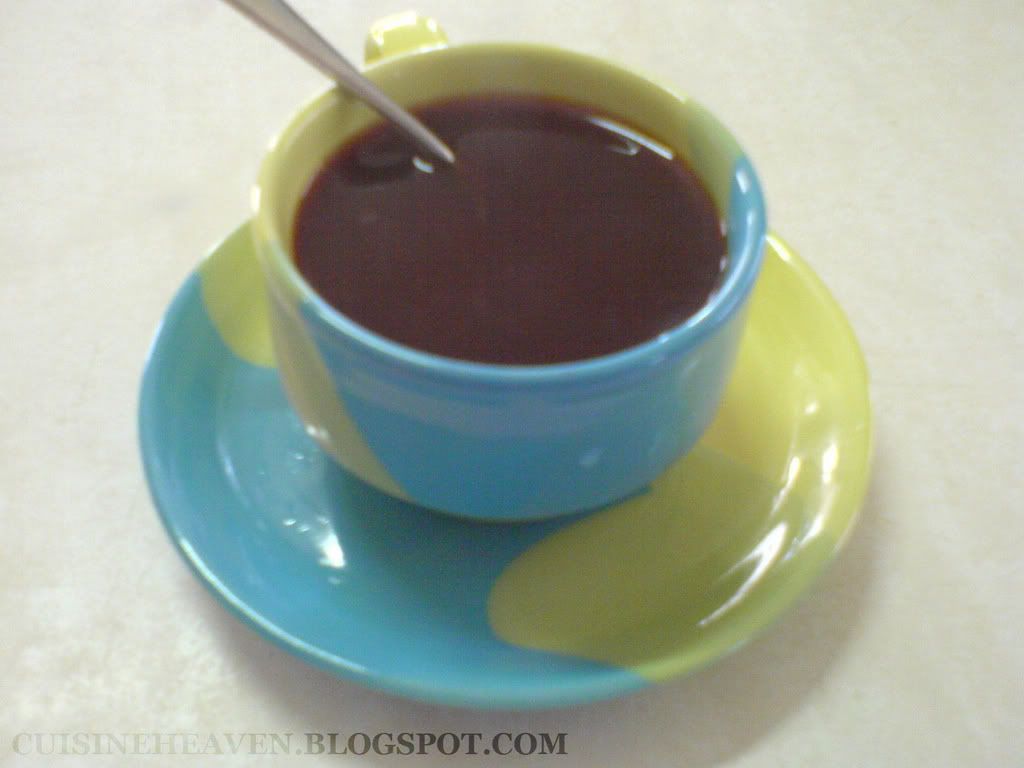 Pull Tea, Teh Tarik, Before stir, you can see the tea is so dense. Priced at
RM1.00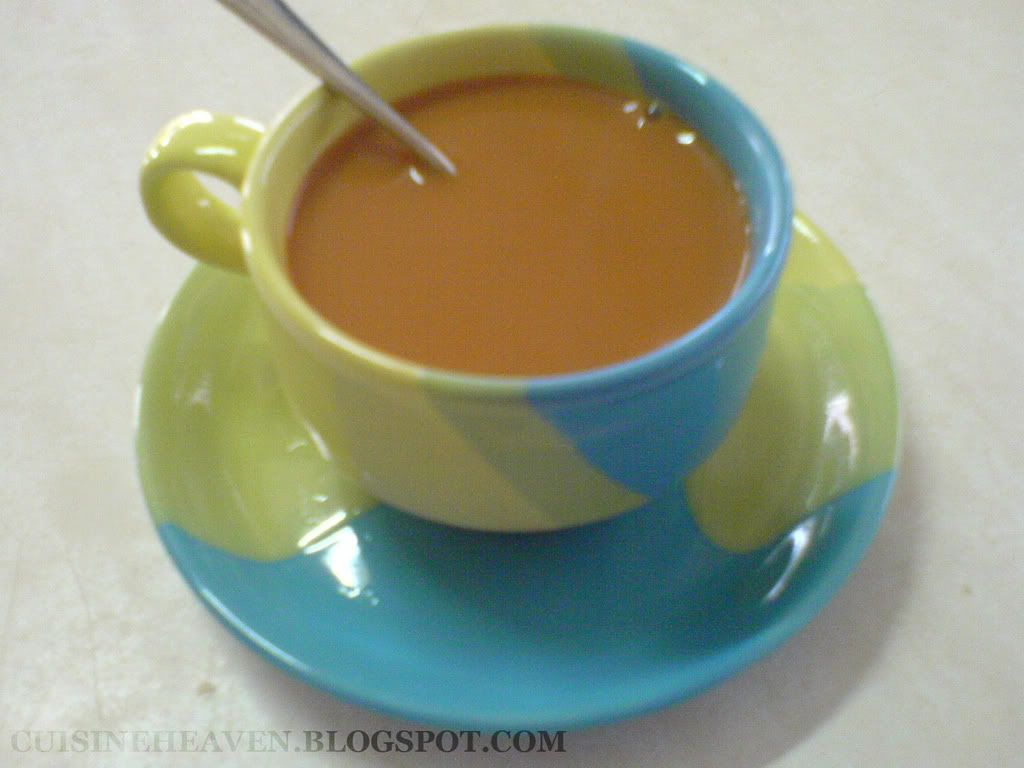 After stir, it was smooth and dense. You could feel the aroma of the tea and it was really tasty, the sweet adjusted was perfect!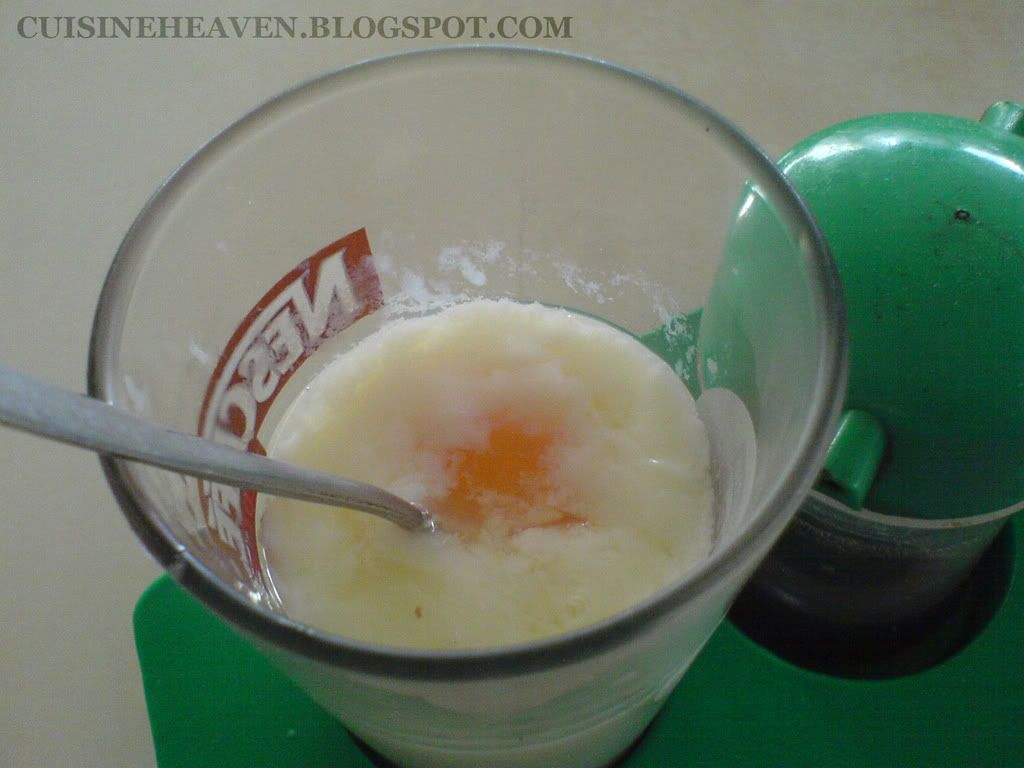 Of course, the Fried Kua Tiu Mee could not fulfill our big appetite, we ordered the half-boiled egg to refill back the protein to our body! As you know protein can repair our cell. haha!

You can see the yolk is orange color, it is different with our local egg's yolk that light yellow color. The uncle told us, it was because their chicken is homegrown so the yolk also look different and higher nutrition. The half-boiled egg served to us after took out from the egg's shell and came with pepper and soy cause.
80 cent
per egg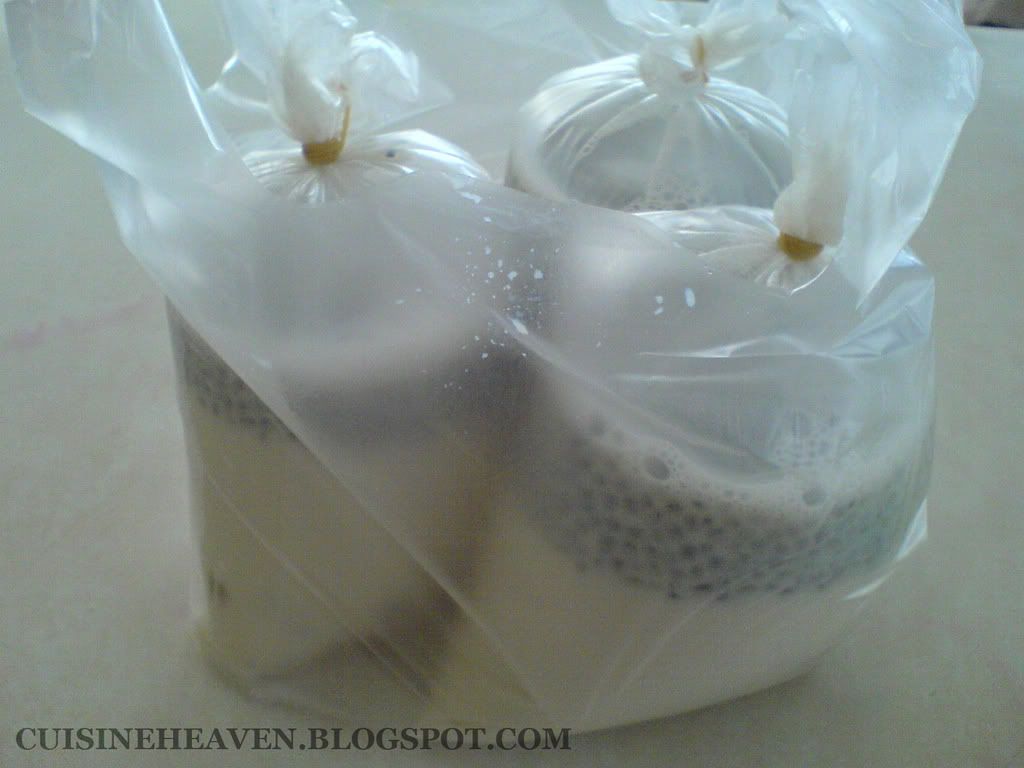 After finished our breakfast, we ordered the soy bean juice that mixed with pearl and jelly to bring along to the massage center to do the foot massage. The soy sauce sold at 80 cent.

FYI... foot massage at Thailand is only RM23 per hour, very very cheap compares with KL

A lot of interesting post coming... next post will talk about sea food in Thailand.
Stay with me.. to be continue...