Had been ages since the last post. Reasons were because there is no special or new dishes to be proud of and also getting lazy to blog. Anyhow, recently i was motivated to have new post after reading and browsing through the best sista blog. She just happen to have a quite similar blog,
I admire her cooking, baking or either sewing skill and definitely i am proud of you, Net.
I have nothing but a very simple yet delicious and fattening Baked Cheese Potato to start after a long lost post. I am not fancy to potato but i am addicted to KFC Cheese Potato Wedges. Since there is still no recipe for the cheese sauce as the one use in KFC, thus i replaced it with mozzarella cheese and dipping with mayonnaise (as it is going to expiry soon :P).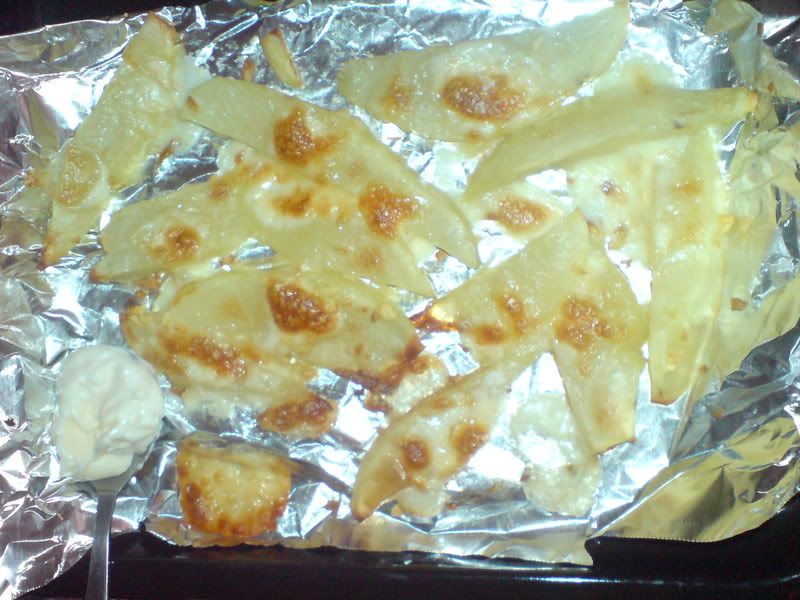 The next i going to explore is Baked Stuffed Potato. Oh ya, Oven is a very good kitchen helper :)