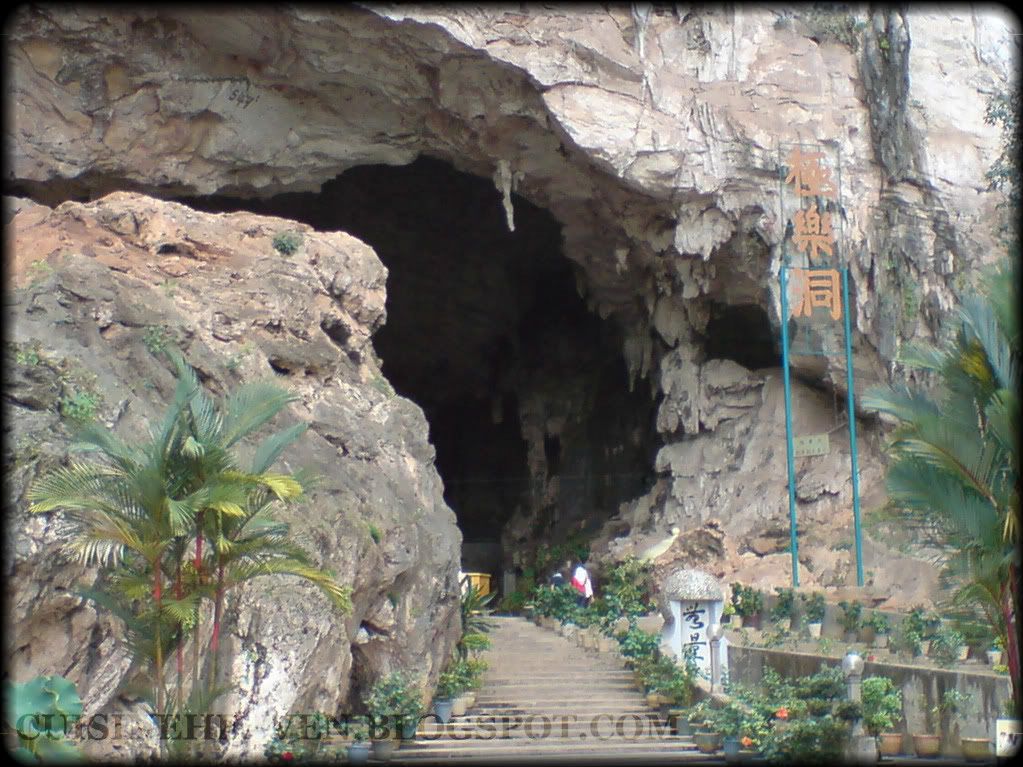 I was outstation to Ipoh for a business trips. Besides business of course not to mention, looking for good place and good foods to share with you all.....
This is the famous 'Ji Le Tong', a historical buddisht temple and of course a tourist point...
Collegues requested to visit this temple first before going for lunch. They are faithful Buddhist, of course i won't dissapointed them.
Look ! a lot of fish in the lake.
After visited to the temple, we headed to the Ipoh famous Food court at Pasir Pinji.

Local Ipoh people named this place as 'Tai Su Dao' meaning 'Big Tree'... is located at Pasir Pinji, Ipoh. And i think they named it as Tai Su Dao because the place is covered by some of the big trees......
This is what people called "Pang Tai Wun", Green Herb, If anyone went to Betong , Thailand, might heard about this.

Icy fruits mixed, people who comes here, will definitely order this item. Girls favorites!
Their famous foods are 'Yong Tau Foo' they fried everything on the spot, therefore fresh, hot and crispy. You can pick either fried or soup.
Besides Yong Tau Foo, they also served fried noodles, curry laksa and asam laksa....
Any plan to visit Ipoh this holiday??? Must drop by this place and try the foods here...